Members of the staff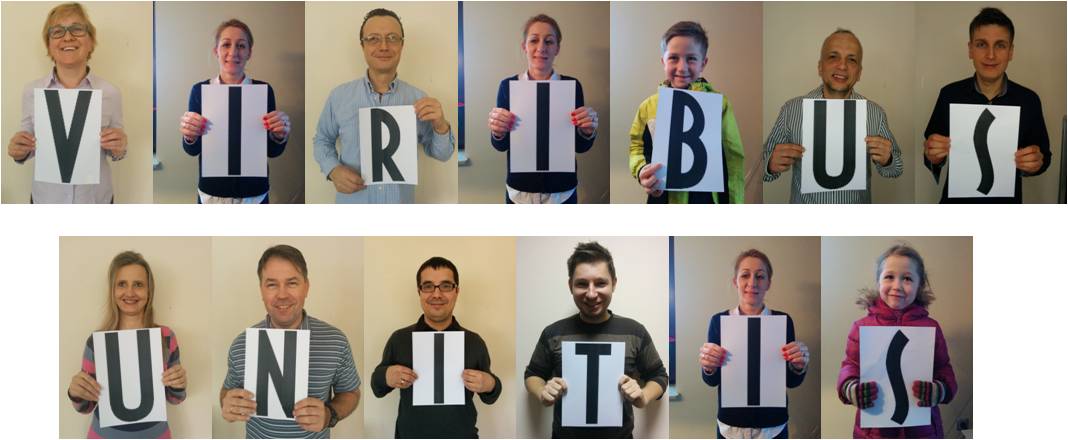 Management
Jadwiga Brożek

President of the Foundation, an experienced accountant working for various non-governmental organizations in Poland. Jadwiga works as the European Financial Consultant – EFG. In addition, her major area of interest is focused on the post-Soviet democratic transition in the region of Caucasus (Georgia, Republic of Armenia, and Azerbaijan). Jadwiga speaks English, German, Russian, and Spanish.
Board of the Founders
Krzysztof Poręba
Director of International Cooperation, an activist in non-governmental organizations, expert in the labour market and career development professional adviser (employment counsellor). Krzysztof is an experienced grant manager who has implemented various project nationally and internationally. Krzysztof speaks English, Russian, and Slovak.
Jakub Józefiak
Chief grant manager, an activist in non-governmental organizations. Jakub has implemented various projects in business and III sector. His major expertise is SignWriting and work with the deaf people and their families. Jakub speaks English, Russian, German, Spanish, and Slovak. Jakub has been also improving his skills in the Polish sign language continuously.
PhD Eng. Wojciech Żurowicz
Foundation expert, lecturer at universities, the initiator of the creation of several NGOs and creator of their strategy. He specializes in strategic consulting. As a research methodologist care exercised in a number of research projects aimed at socially excluded groups and on the third sector. He speaks English, German, and Russian. Knows how to make and tell jokes.
Office for grant management and international affairs
Łukasz Sus
Employee of the Foundation, an experienced coordinator in numerous projects, a graduate of the Faculty of Political Sciences, Pedagogical University of Cracow. Coach of the labour market. Activist in several NGOs. Advisor in the field of fundraising. Łukasz is fluent in English and Slovak. He always has time for you.
dr Łukasz Kołodziej
Researcher and analyst of international affairs, a graduate of the University of Warsaw and the Faculty of Medicine, Imperial College London, addiction therapist in the process of certification. Research interests are focused on the biochemical mechanisms of human diseases, public health and addiction treatment from chemicals and behaviours (e.g. pathological gambling).
Other collaborators
Katarzyna Podgórni
Teacher of the deaf, translator and teacher of the sign language, co-author of textbooks and co-author of the first in Poland SignWriting curriculum. Katarzyna has taught three editions of the workshop for sign writing. A regular collaborator of the Foundation. She is well organized and always perfect.
Adam Stromidło
President of the Polish Association of the Deaf in Małopolska, and the Vice President of the General Board of Polish Association of the Deaf. Adam is a hearing impaired person who is also an excellent manager. Adam worked as national consultant and evaluation expert in the legislation process resulting the bill passed by the Polish Parliament intended to promote sign language (Act on Sign Language). Adam has also participated in several projects financed by the State Fund for Rehabilitation of Handicapped People in Poland.
Katarzyna Wójtowicz
Employee of the Foundation, responsible for internal audit. Katarzyna is an expert in the labour market, a licensed employment counsellor. Since 2003 she has been involved in documentation and financial settlements of the projects. Her work has been characterized by systematic and high quality approach.
Aleks Metreveli
An expert in economic matters. Director of "Georgian Youth for Europe" Association. Aleks has extensive experience in planning and implementation of various activities at the regional, national and international level.
Stanisław Gołdas
Associate of the Foundation. Lawyer and NGOs activist, expert of the international and civil law. Stanisław is competent person in the area of the civil rights of disadvantaged groups.
Teresa Sejud

Co-worker of our Foundation. Teresa has worked with children and youth with disabilities for many years. She works as a mediator in the District Court in Nowy Sacz. Teresa is a graduate of the Pedagogical University of Cracow. She has also gained qualifications to provide counselling to children, adolescents and adults in the School of Social Sciences. In addition, Teresa graduated in psychology, psychotherapy at the Institute of Applied Psychology in Warsaw, Poland..
Janusz Koza

Employee of the Foundation and Project Manager, consultant in several NGOs. Janusz is a activist and a member of the Volunteer Fire Brigade in Łukowica, Poland. Janusz knows the problems of the Roma minority in Poland and has hands-on experience with the projects aimed to meet the needs of Gypsies. Janusz is always ready and eager to help.
Krzysztof Brożek

A long time associate of the Foundation. Krzysztof is a graduate of the Department of History at the Jagiellonian University. Krzysztof is media expert, journalist, editor of TV, documentary filmmaker, and the author of many footages. Krzysztof emanate with peace of mind.
Łukasz Bartkiewicz
Foundation collaborator. Łukasz graduated the Department of Telecommunications in Krakow, Poland. He is responsible for hardware (computer servers) and data security in our organization. Although he is a computer geek and software developer Łukasz is certainly not a boring person).
Ketevan Prangulaishvili

Volunteer of Georgian nationality. Ketevan holds BA in Economic and Business granted by the Tbilisi State University in Georgia. Ketevan is a Young Ambassador of Georgia in Poland since 2014. In our Foundation he helps to deal with projects and matters concerning Georgia. Ketvan works also as an analyst and translator. Despite his young age Ketevan has a lot of experience working for various NGOs. He is fluent in Polish, Russian, and English.
Piotr Gawlik

Trainee and a deaf person who shows that hearing loss is not detrimental for professional development . Piotr works as an archivist and ordering specialist. He is extremely conscientious and meticulous person. Piotr greets everyone with a sincere smile that goes for everybody in the morning.